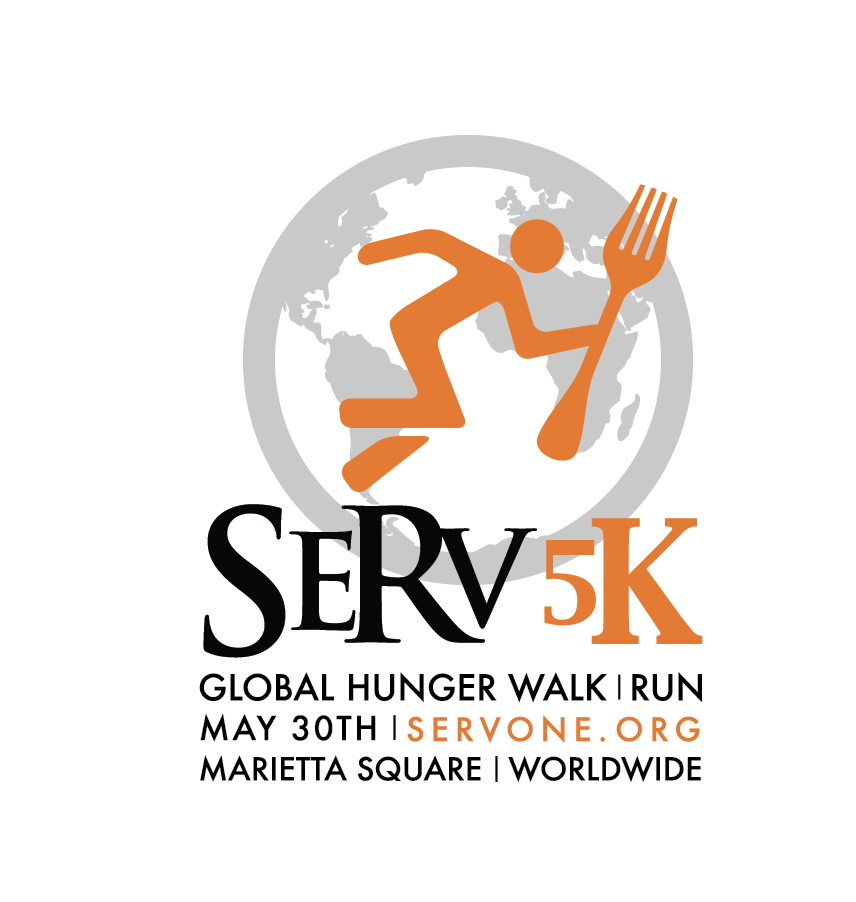 SERV International is hosting its Global Hunger Walk on May 30th and early registration is open now so get on it!  Register here.
No matter what country, city, town, village…you live…we will ALL walk / run a 5K on the same date / time Saturday, May 30th 8AM EST USA, so what ever time zone matches up to 8AM EST USA where you live, it will be time to walk / run! Globally together we will raise awareness and funds for hunger. Atlanta, GA area residents, we will kick this event off in Marietta Square. Benefiting SERV International. 
ATLANTA AREA Walk | Run Entry Fee's
$25 Early Bird Registration Fee Feb. 5 – April 1, 2015
$30 Late Registration Fee April 2 – May 28, 2015
$35 Event Day Registration Fee May 30, 2015
This price includes T-Shirt, and Post Race Event.
SOCIAL MEDIA INTERACTIVE: Let's make this go viral worldwide! Tag your self and those walking/running with you. #SERV5KGLOBALHUNGERRUN